GCI was established in 1984 as the Duriron distributor for the Gulf South. Today, GCI focuses on finding cost effective solutions for reliability and maintenance professionals through quality products and superior customer service.
Contamination Control
Lubrication Management
Condition-based Monitoring
Rotating Equipment Parts and Accessories
Machine Guarding
Inpro – Driving the standard in bearing protection.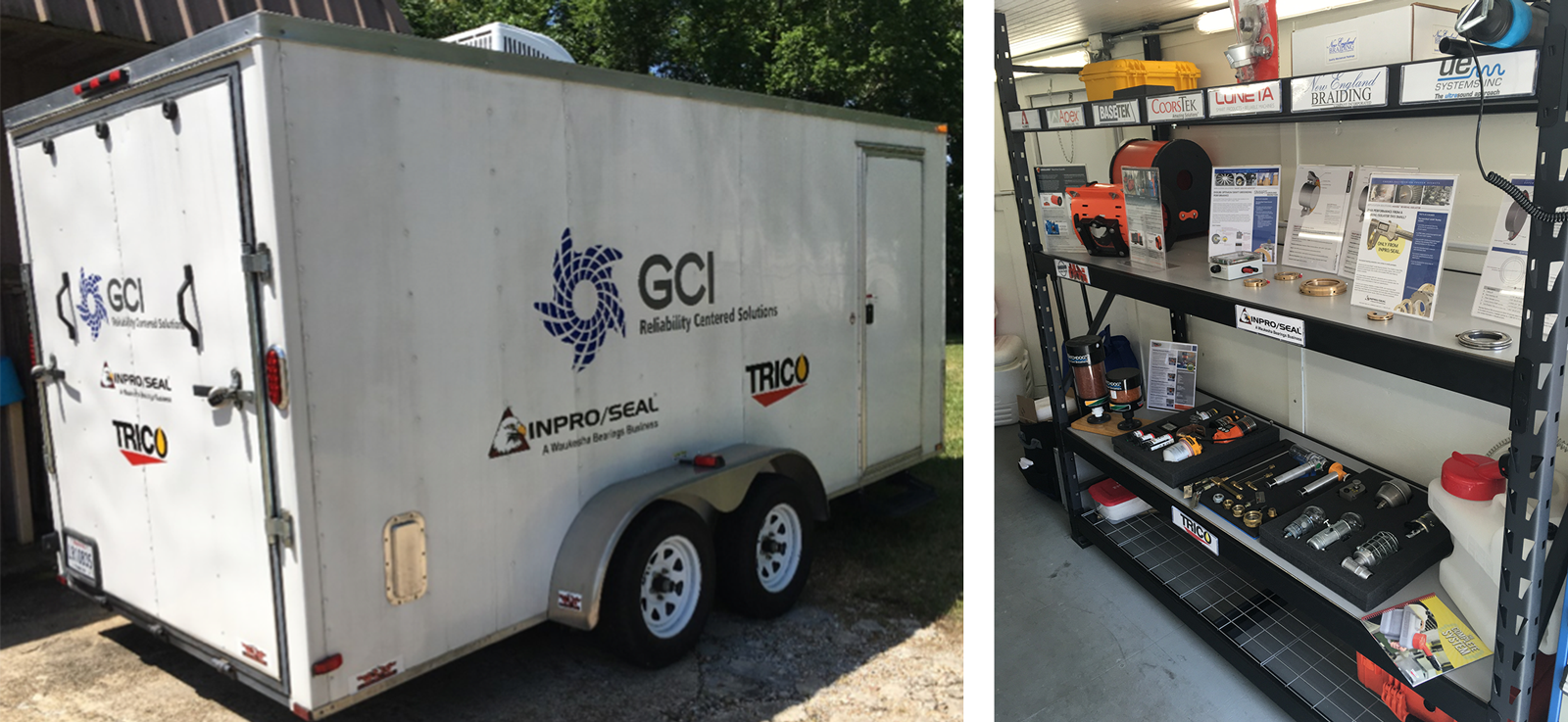 GCI now has mobile capabilities! We can bring our products to you in our Demo Trailer.
GCI is continuing to grow as the demand for reliability increases. To help better serve the state of Louisiana, we have hired a new salesman.
2017 is a big year for two of our suppliers. Trico is celebrating its 100th year in business, and Inpro is celebrating its 40th year in business.
The Trico Sensei is here – the next step in lubrication intelligence.
Drop us a line, and we can point you in the right direction for your needs!
[powr-form-builder id=GCI_CONTACT]

To learn more about how GCI can help you and your company reduce maintenance cost and improve life cycle costs of your rotating equipment, please contact us today!
© 2017 GCI. All Rights Reserved.